5 Principles of Good Money Management
March 30th, 2016
Knowing how to properly manage your money is one of the most important life lessons you can learn. The sooner you get an understanding of your finances, the better.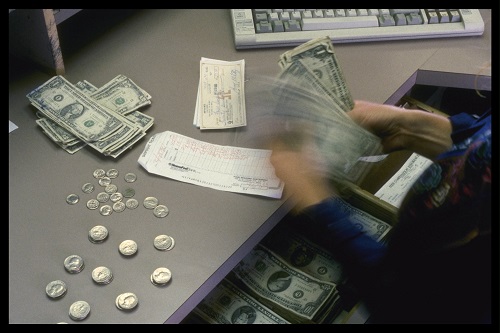 1. Spend less than you earn.

This is one of the most important rules you can follow when it comes to managing your finances. By spending less than you make—rather than paycheck to paycheck—you're able to save more money for the future.

Spending less means cutting out expenses. This might mean you'll have to eat out less, buy fewer clothes, or live in a less luxurious place.

Living a more frugal lifestyle might sound unappealing, but you'll be grateful for the extra money when unexpected expenses pop up like a flat tire, unplanned medical expenses, or family emergencies.

2. Keep a budget.

To help you live within your means, keep a budget. A budget helps you keep track of your income and expenses. When planning your budget, makes sure to include everything you could reasonably expect to purchase.

Many people will remember more obvious bills such as rent or mortgage payments, groceries, utilities, and other loans like student debt. But don't forget to factor in an allowance for clothing, laundry (if you go to a laundromat), and car expenses like insurance and gas. It's also wise to work into your budget miscellaneous expenses or emergency funds.

You can use a simple notebook to make a budget, or an Excel spreadsheet. Online tools and apps such as Mint and LevelMoney help users manage their budget for free.

3. Invest now.

Besides spending less than you earn, one of the best things someone can do for their financial future is to invest their money. It is recommended you save at least a million dollars by the time you retire.

This can sound extreme, but investing money in a 401k or Roth IRA account early will help you to grow your savings exponentially over the years. Some employers also match employee contributions.

Starting early makes a huge difference. But no matter what your age, investing for your retirement is a good idea. To find out specific numbers, look for a 401k calculator online to figure out how much you'll have saved by the time you're ready to retire.

4. Maintain good credit.

Credit cards, when used properly, can be useful in building up your credit and credit score. But don't fall into the trap of charging everything to a card or neglecting to pay your credit card bill.

Of course, the best thing to do is to completely pay your balance at the end of each month, or whenever your credit card bill is due.

5. Eliminate debt.

Many people rack up debt at some point in their lives. Whether it is credit card debt, a mortgage, or school loans, debt is sometimes unavoidable.

But if you do have debt, focus on the return on investment. Going into debt to buy a house or get a college education is a lot better than racking up credit card debt on a shopping spree. Also, be sure that you pay off the highest interest rate debt first, typically credit cards or short-term loans.